Ferrari F355 and 456 VHS tapes
Published: 2016-06-03
Around the time that Ferrari launched the 456 and F355 in the mid-1990s, the company released a pair of short promotional videos on VHS. They were given standard Ferrari part numbers, and may have been available through dealers for a period of time. The videos were produced by a wholly-owned Ferrari subsidiary named Ferrari Idea S.A., which was based in Switzerland.
Jeremy Clarkson's 1996 video Unleashed on Cars includes a segment on the F355 that uses footage from the Ferrari videos, although it erroneously includes 456 manufacturing footage as well.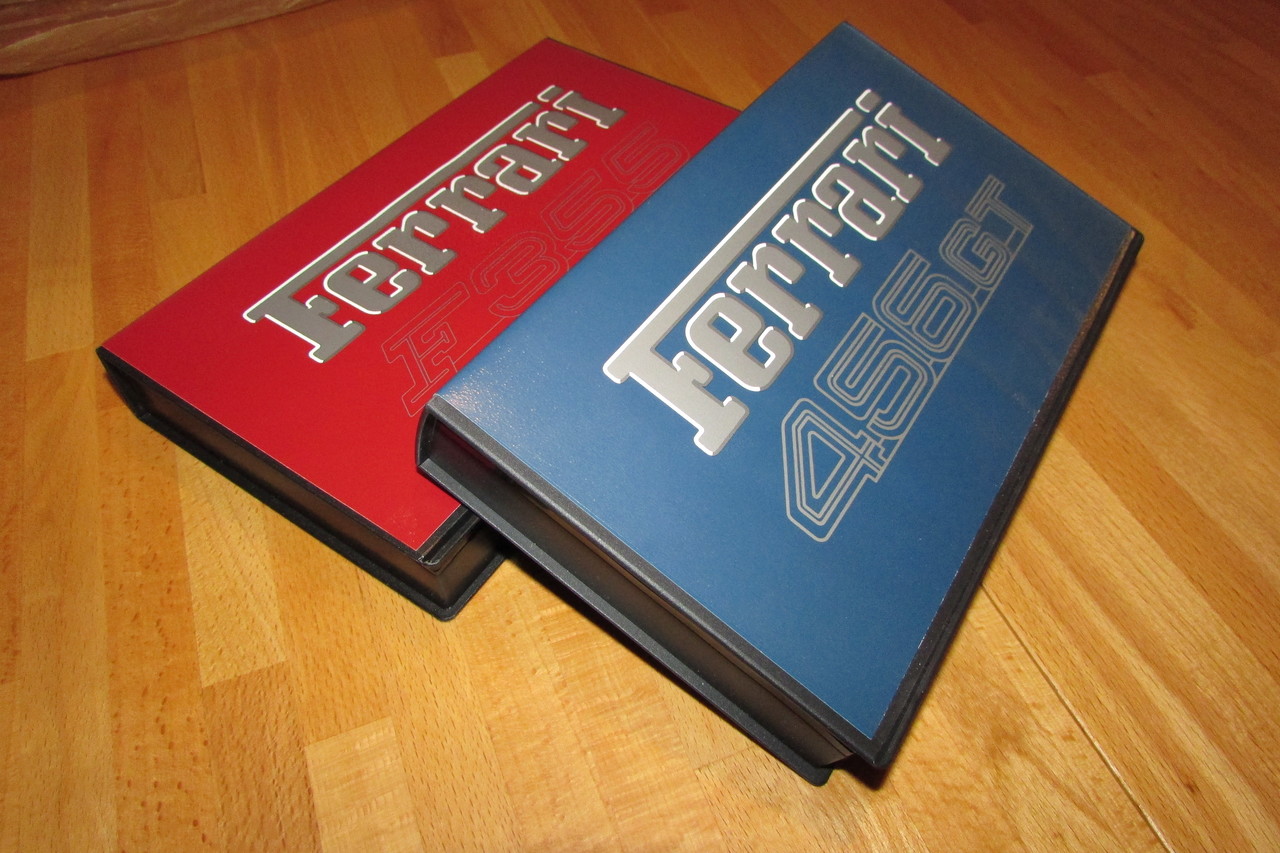 F355 (NTSC part no. 95991486)
The F355 video is the shorter of the two at about 5:15 in length. It shows a prototype mule being tested, followed by in-car footage of test drives by Alain Prost, Gerhard Berger, Jean Alesi, and Niki Lauda. As Rossini's La Cenerentola overture plays, panning shots show the car under studio lighting from several different angles. A GTB model painted rosso corsa drives through switchbacks in the Stelvio Pass, and this is intercut with several short clips of engine and suspension components. In one wide-angle shot, the car is shown driving through Hairpin #6 in the eastern ramp of the pass.
456 (NTSC part no. 95991488)
The 456 video is generally considered to be the more interesting of the two, with a variety of shots of the manufacturing process in its nine-minute runtime. It includes footage of computer modeling and CAD work, cylinder head and crankcase casting, machining, engine building, body assembly, interior trimming, and painting. The background music for the entire video is Rossini's Semiramide overture.